How to Choose the Best Cloud RPA Software Provider?
Choosing the best RPA software is of utmost importance for your business. Here's the guide to choose the best RPA software provider for your business.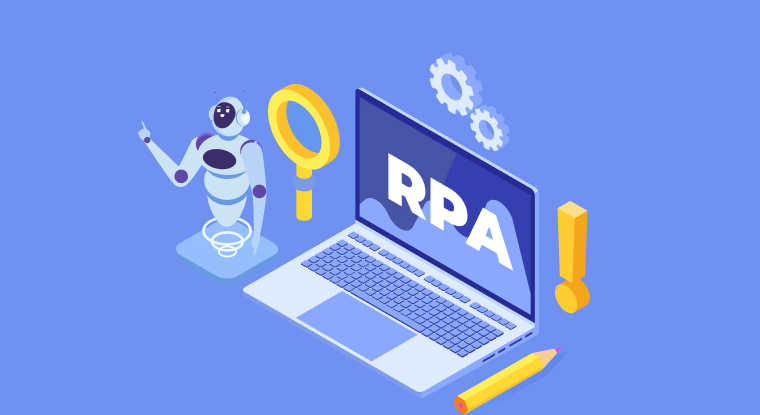 The implementation of an RPA system leads to the digital transformation of a company, thereby helping dramatically enhance efficiency- operational and business efficiency. It is not for nothing that the Institute of Robotic Process Automation believes that any company that uses labor on a large scale for general knowledge process work, where people are performing high-volume, highly transactional process functions, will boost their capabilities and save money and time with robotic process automation software. Likewise, this tweet from Spigraph throws some further light on the importance of RPA.
Tips to Choose The Best Cloud RPA Software
Much as more and more businesses would like to implement RPA, there is a great lack of awareness about who the best RPA tool provider may be. Even while the RPA industry has seen tremendous growth over the last decade, not all RPA providers are equally good.
One needs to be able to have more than a fine working relationship between an RPA provider and the user. This can only happen when the selection of a vendor is based on a thorough understanding of what one expects an RPA system to do for one's business and what the vendor is exactly capable of delivering. Choosing the right RPA software provider requires a business to take a number of important factors that will have a bearing on its successful implementation into consideration. Principally, these are the following:
How Easy it Is to Implement?
One of the main factors in deciding the choice of an RPA system has to be its ease of implementation. It should possess intuitive abilities as RPA tools don't require programming abilities. An RPA tool should be the kind that once it is set up with the help of one's technology team and the vendor, The software should not require too much time to train the employees to use it.
That apart, it is important that it should be able to integrate with existing legacy systems, so as to not cause any manner of disruption at the time of implementation. Importantly there is no extended downtime while implementing it.
How User Friendly It Is?
What is extremely important in one's choice of an RPA tool is how easy it is to use. RPA tools that are easy to use and possess superior user interfaces, that result in optimal user experiences are the ones to go for. The idea behind this is to have clear and easy-to-navigate interfaces that are totally customized to the needs of the end-users. Besides, these tools should be such that anyone with a modicum of understanding of technology would be able to use them.
The idea behind implementing any technology is not to shock and awe one's employees but to motivate them to give their best and work at optimal efficiency. That is what a well-chosen RPA will achieve for a business.
How Fast It Is?
The major reason for implementing an RPA system is to have bots take over repetitive people-intensive tasks and perform them at many times the speed of human employees without ever taking a break. That ability of an RPA system to considerably speed up processes is why it is deployed.
A well-chosen RPA system can tremendously boost employee productivity by accelerating the workflows as well as by enabling more work to be carried out, thanks to their ability to execute processes independently. Imagine the kinds of economies of scale and productivity this would introduce to document-intensive industries like insurance, financial services, and the public sector.
A good RPA is one that transforms business processes because it is able to deliver fast and accurate service, even while it improves customer service. In today's highly competitive scenario, it won't do to different kinds of back-end and front-end systems that inefficiently interact with each other rendering unsatisfactory service. Speed and accuracy as provided by an RPA system can prove to be a game-changer here.
Does it Offer Third-Party Integrations?
The concept of deploying RPA to automate repetitive workflows may be well known by now, but what needs to be remembered is that these need to be able to work in tandem with different applications and systems. When choosing an RPA system one needs to have a fair idea about how these integrations are to be achieved.
RPA is quite useful when multiple systems and third-party applications need to be integrated in order to provide a seamless experience to users leading to heightened productivity. This is especially true in scenarios where one doesn't have access to the source code. Intelligent integration is the name of the game. The big advantage of RPA is that it is able to integrate and work very well even in cases where other kinds of integration are not feasible.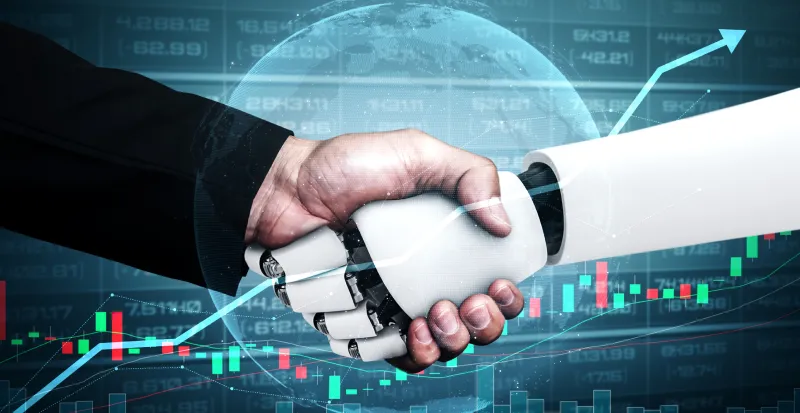 The Technical Specification?
It is important for an organization thinking of deploying RPA software to pay attention to the technical aspects so as to ensure that the system selected for implementation is able to provide the best service in terms of the software and hardware architecture prevailing in the company. It also has to be in sync with the company's vision for the future with regard to the future deployment of technology.
The most important technical aspect to consider is the ability of the RPA system to jell with the company's software stack. System requirements come into play in the case of attended automation and should take into account operating system requirements and hardware requirements.
For instance, if a company's employees use Macbooks, it would want its RPA solutions to work with them, it won't do to go for an RPA system that can only work with Windows. Likewise, if hardware requirements are configured into the procurement process, there is no reason why you can't find an RPA solution just right for your company.
Scalability
Scalability is an inherent trait of an RPA system and indeed a key USP (unique selling proposition) that attracts businesses and organizations to implement it. Imagine a scenario where a business has at its disposal, a large group of virtual workers to take charge of a scenario where a very large number of transactions need to be processed in double-quick time. Also, imagine a situation where you could ask this large group to bode their time uncomplainingly till you again need to scale up operations. That's scalability for you.
The beauty of scalability in the case of RPA is the fact that even though you can train thousands of robots simultaneously and obtain absolute consistency in their carrying out of a job.
RPA can thus be the bridge between those times when businesses are in a low activity phase and those times when they are inundated with activity. RPA's scalability is a great asset for a business to possess and leverage and you should be sure to choose a vendor who provides you with exactly that. When choosing an RPA automation, it is important to remember that no matter how fabulous its features may seem to you if it can't scale up to meet your burgeoning requirement, it is not a good system.
An RPA software should be able to handle the extra load that results as a result of an upsurge in operations and be able to support the large number of robots needed to be deployed. The robots should also be able to take on different kinds of business processes at different points in time. That apart the scope of usage should also be wide enough to let a business change the ways in which it can be deployed. An RPA software should also be able to scale by way of integrating with new apps and technologies.
Cost of Running
The cost of running an RPA software is the other important aspect to consider when choosing a vendor. One really has to carefully weigh the cost of ownership which would include things like the vendor's fee, the kind of license agreement one is signing, the maintenance fee involved, and the cost of implementation.
Most companies would not like to start their RPA software implementation by paying a bomb at the very outset. They would rather start modestly and then scale up according to the need. Therefore a company's allocation for RPA software should be in conjunction with their road map for growth.
The Right Architecture
A nicely planned RPA tool management has a beneficial impact on the results achieved by an organization. It lets one have a fair idea of where one can use an RPA tool and how it can be used for performing myriad tasks.
This means that prior to selecting an RPA one should ensure that one possesses the skills and expertise to make use of the tools well and exercise discretion about where they cannot be used. If the tools are a fit with the requirements, then any manner of complex process can be automated and made more efficient.
Great Exception Handling Ability
One of the factors that should help dictate an enterprise's choice of RPA tool should be its ability to handle exceptions. It makes sense to select an RPA system that boasts of a thoroughly well-designed exception handling mechanism that is able to zero in on errors during the process of workflow automation way faster than it is possible to do manually.
In the event that no such attention is required it should possess the ability to deal with the errors automatically. However, if one's process is error-prone it definitely makes sense to go for an RPA tool with superlative exception handling abilities. Exception handling is so critically important because it is that one thing that can save one's automation from total failure. If not attended to in a timely fashion exceptions can devastate RPA functionality. How successful an RPA's exception handling ability depends upon how well it is implemented at the time of implementation. Developing the right kind of exceptional handling components, therefore, is of paramount importance. Whether it is an exception related to systems or an exception related to business, this has to be factored in right at the beginning to enable an RPA system to function optimally.
Great User Interface
It is extremely important that users have a great experience using the robotic software. That is what is going to make a process owner confident about their ability to engage well with the technology. They should feel like they intuitively own the process.
This feel-good experience must not be restricted to the initial phase but should persist right through. The ongoing experiences should be such that it opens the user's minds to the possibilities presented by automation. Importantly they should be able to understand how operations can be streamlined prior to them being automated.
Excellent Customer Service
It is imperative that the vendor provide robust customer service and technical support to the process owner. The vendor chosen should be one that one can implicitly rely on to provide the best-in-class support. Good vendor support ensures that the deployment of an RPA system is as smooth as can be. It helps enhance technological innovations, as well as exposes employees to training and where needed empowers them with certifications.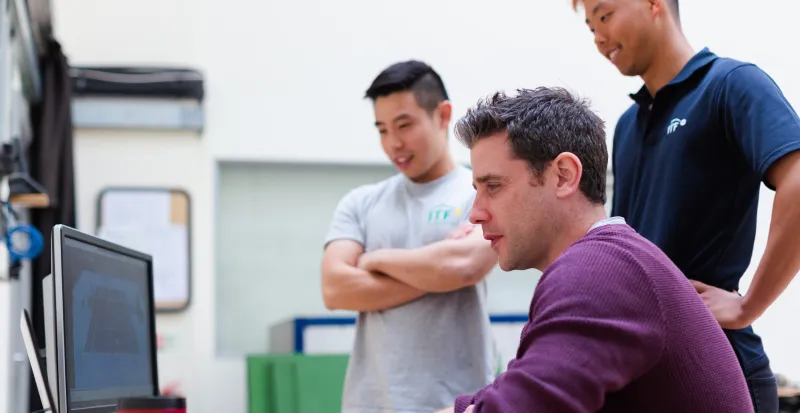 Conclusion
While there is no dearth of RPA system vendors, one needs to be able to analyze what is on offer in the market and zero in on what appears to be the best RPA tool provider for one's business. One can look at vendors with a well-established track record like BotPath. It is one of the few vendors that score very highly in terms of what a stellar RPA vendor should be able to provide to its customers. There are a number of reasons, as to why that is.
Firstly, a vendor with a good market reputation is someone you can trust and will be able to understand the specific requirements of a business with regard to automation building. Secondly, the fact that there are other businesses that have benefited from their expertise would make prospective RPA users more confident in their ability to successfully leverage the technology.
Lastly, the fact that one can seek testimonials from the existing clients of the vendor or even talk to them about one's experiences makes a business get a very good idea of what one's getting into. It is one thing to hear about how great a technology is for business and quite another thing to understand how it plays out in a real-life situation. It is, therefore, a great idea to choose a true and trusted vendor with a verifiable track record. Well begun is truly half done.
Why Botpath?
#1
Automated Repetitive Tasks
#2
End-to-End Bot Development
#3
Customized Bot Builder
#4
Unlimited Automated Workflows Management
#5
Automated Data Extraction
#6
Workflows Recording Management
#7
Rule-based Process Automation
#8
Seamless Data Management
#9
Unbelievable pricing - the lowest you will ever find
#10
Everything your business needs - 50 apps, 24/5 support and 99.95% uptime
Join the SaaS Revolution
All-in-One Suite of 50 apps

Unbelievable pricing - $14.99/user

24/5 Chat, Phone and Email Support