Creating System Bots Using Bot Builders: What You Need to Know
Making sure you're safeguarding the ecosystem created especially for your system bots is essential, and this article explains exactly how to achieve so.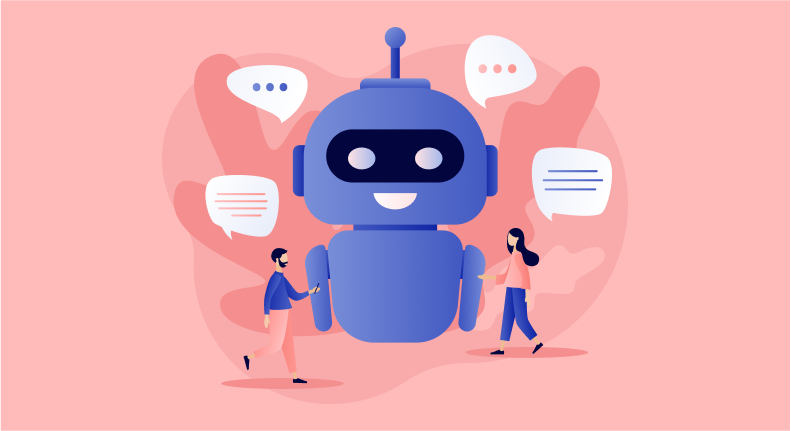 A bot, which is a shortened term for the word "robot," is computer software that acts as a user's agent or mimics human actions. System Bots may execute tasks without being directed by a human. Because of the nature of this technological innovation, bots are being used for a wide variety of purposes in industries worldwide.
Read on to discover more about bots and bot builders today.
A System Bot's Ability to Accomplish Repetitive Tasks
Robotic process automation software is now being used in accounting and finance. There have been a lot of talks and writing about how technology may help individuals focus on more valuable tasks.
The data analytics supply chain includes activities such as data collection, ETL preparation, analytics, and visualizations. RPA is a critical component of this chain. RPA is followed by data wrangling and data visualization operations that clean, consolidate, and summarize raw data in preparation for narrative.
Understanding the Function of a Bot Builder
The Bot Builder is a tool that may be used in conjunction with BotPath to create automated conversational workflows. Businesses can use bot builders to automate their communication based on previously established patterns. It may process orders, send out critical announcements, updates, and reminders, and support consumers.
A system bot is computer software that executes specified commands. Automated bots carry out the instructions that were designed for them without any human intervention. The bots carry out their tasks in a human-like manner. They imitate human movements and behaviors. Bots repeatedly execute the same duties. Jobs can be finished faster than individuals can.
Advantages of System Bots
The usage of bots has a lot of advantages as well as disadvantages, including data security issues. Bots offer advantages in the way that they are faster than humans at repetitive activities, offer time savings for consumers and clients, provide round-the-clock uptime, have configuration capability, and ensure improved user experience.
System Bots use results in both financial and time savings. They are much more agile than humans. Companies that employ bots amass more resources. People who would have previously participated in repetitious jobs are now able to execute more accurate and professional work. Alternatively, the company may opt to replace them.

Bots are multipurpose, adaptive, and available 24 hours a day, seven days a week. They are mass deployable, allowing users to easily communicate with a big number of individuals. There are several disadvantages of using system bots.

System Bots can perform a range of tasks, but not those that need precision. They typically make incorrect assumptions about the motivations of customers, which leads to dissatisfaction. As previously stated, bots have the capacity to disseminate spam.
Smaller Businesses and System Bots
Bots in the workplace can help to speed up operations. You can build your own bot from scratch or use one that has already been built to your specifications.
Bots that can communicate with Workplace groups and Chat can be created with the use of bespoke connections. Bots can publish to groups, answer inquiries, and like other users' postings. Furthermore, they can handle requests by leveraging organized dialogue components such as rapid replies and persistent menus.
Workplace automated technologies can be useful for a range of jobs. Some: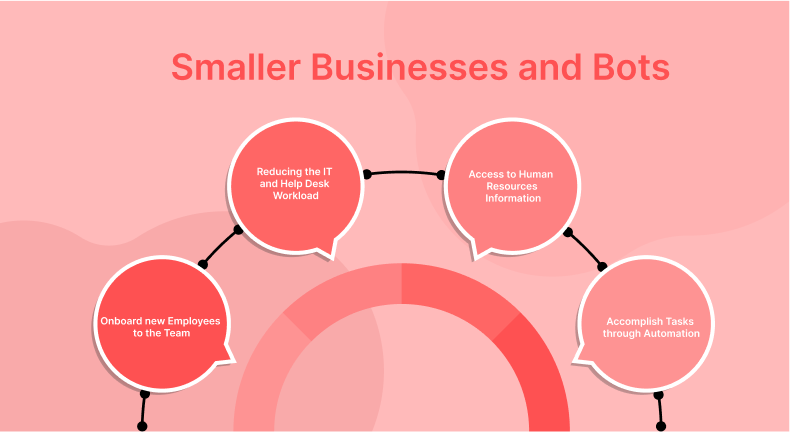 1. Onboard new Employees to the Team
It is vital to absorb a substantial amount of knowledge before starting a new job. The employment of HR bots is beneficial. They may have access to critical HR information for your organization in order to recruit new hires and drip-feed beneficial information. System bots can also decide whether training is required and arrange new employee orientations.
2. Reducing the IT and Help Desk Workload
Problems or malfunctions are routinely reported to information technology departments. It is advantageous to automate some non-urgent tasks.
A support desk ticket can be produced from a Workplace post. The automatic system will react with a ticket number and will either continue or end the job. It may also be used to reset passwords.
3. Access to Human Resources Information
Your employer is required to respond to queries about annual leave and the WiFi password for the meeting space.
Your HR staff cannot be available 24 hours a day, but automated RPA tools can. This enhances the overall employee experience, reduces the number of emails and phone calls, and streamlines procedures.
You can enter HR-related frequently asked questions into a database so that a bot can deliver rapid responses to personnel. Bots can be used to store policies and standards.
4. Accomplish Tasks through Automation
Some of the chores we have to accomplish each day are unavoidably unpleasant, but that doesn't mean they have to be agonizing. Using automation can make formerly time-consuming processes like organizing meetings and events feel more natural.
Summing it Up
The system bots that we employ in the office are quite beneficial. They take care of the tiny difficulties that are costing your firm money and productivity. Workplace obligations can take on a magical dimension when addressed with honest replies.
Is your business in need of a bot builder? BotPath can give your company, staff, and clients a seamless experience of sophisticated robotic processes. Give us a call today to learn more about our program!
Why Botpath?
#1
Automated Repetitive Tasks
#2
End-to-End Bot Development
#3
Customized Bot Builder
#4
Unlimited Automated Workflows Management
#5
Automated Data Extraction
#6
Workflows Recording Management
#7
Rule-based Process Automation
#8
Seamless Data Management
#9
Unbelievable pricing - the lowest you will ever find
#10
Everything your business needs - 50 apps, 24/5 support and 99.95% uptime
Join the SaaS Revolution
All-in-One Suite of 50 apps

Unbelievable pricing - $14.99/user

24/5 Chat, Phone and Email Support