Best Robotic Process Automation Tools of the Year 2023
Robotic process automation (RPA), also known as software robotics, uses intelligent automation technologies to perform repetitive office tasks for humans. In this article, you will see the best robotic process automation tools used by businesses.
The new era of automation is once more coming to people. Our daily repetitive duties are being automated as part of this change. Robotic process automation tools allow for improved human action efficiency, much like chatbots and AI. With its robotic process automation tools, we can create a virtual employee who can complete monotonous tasks quicker and more efficiently than people.
1. BotPath
BotPath is one of the best robotic process automation tools, a form of business process automation, anyone can write a set of guidelines for a bot to follow. This post will go over some of the significant business advantages of robotic process automation tools. For enterprises, RPA Robotic Process Automation increases productivity, accuracy, cost savings, ROI, cross-platform integration, improved customer experience, and scalability. The customer's business processes are improved by robotic process automation tools. A business can benefit from a number of RPA advantages. It's a method that enables you to use a digital system to conduct business while programming computer software or a robot to carry out similar duties to humans.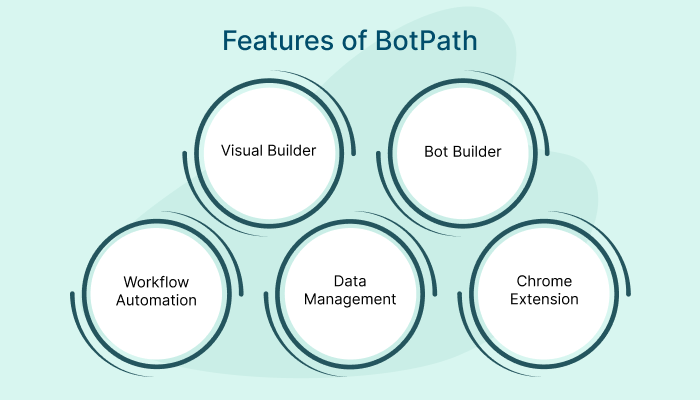 Powerful Features of BotPath
Robotic process automation solutions are a software technique for building, deploying and managing software robots that work with digital systems and software to mimic human movement.
i) Visual Builder: Users can design custom automation that can be included in apps using the Visual Builder. Users can also access external REST services to get information using Visual Builder.
ii) Bot Builder: Create high-tech, complicated systems and processes at a minimal cost, and start rapidly and easily updating alternative techniques. We offer the robotics, integration, and security elements needed for each of your methods.
iii) Workflow Automation: In order to track progress, lead teams, and see how initiatives are progressing in real-time, connect organizational objectives and the activities required to support them in a single area.
iv) Data Management: Instead of connecting every automation to a different corporate system, have a centralized source for high-quality data, reusable, consistent data conceptual frameworks, and pieces that can be shared.
v) Chrome Extension: To manage initiatives in real-time, evaluate progress, and keep teams on track, connect business objectives and supporting activities in one place.
Boost your Productivity with Robotic Process Automation Sign Up 14 Day Trial
2. UiPath
Businesses may swiftly and effectively automate their manual processes with the robust and user-friendly RPA application, UiPath. Its drag-and-drop interface makes it simple to construct flowcharts and diagrams, and its integrated library of activities allows users to automate a variety of tasks, such as data entry, web scraping, and email marketing.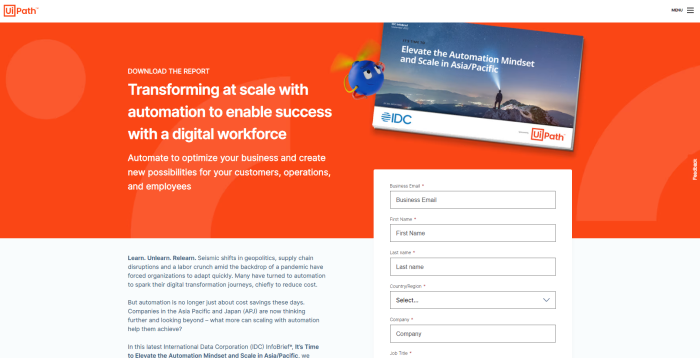 Its sole purpose was to make the digital transition for any organization simpler, quicker, and more efficient. It automates normal tasks, including notifications, scheduled follow-up contacts, and paperwork, in addition to repeated accumulation tasks.
3. Automation Anywhere
These kinds of tools are end-to-end RPA robotic process automation tools called Automation Anywhere that enable businesses to undergo a digital transformation by streamlining internal operations and automating business procedures.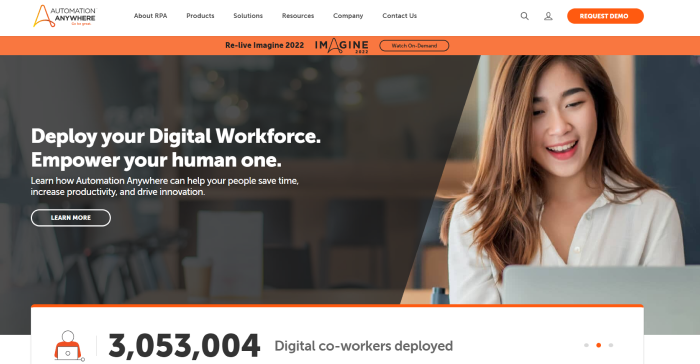 The platform provides a wide range of capabilities, such as process mining, machine learning, artificial intelligence (AI), and natural language processing (NLP) (ML). Additionally, it offers a complete set of tools for designing, implementing, and controlling bots.
4. Blue Prism
In order to automate manual, repetitive tasks, Blue Prism, one of the robotic process automation tools, enables the development of digital workers, or software robots. These bots can be trained in a matter of minutes and operate round-the-clock, reliably executing given duties.
Blue Prism's ability to automate business operations at scale can help businesses of all sizes increase their operational effectiveness.
5. Microsoft Power Automate
Businesses can automate tiresome and time-consuming operations using Microsoft Power Automate, a robust RPA technology. Numerous commercial operations, such as data entry, document processing, email management, and others, can be automated using it.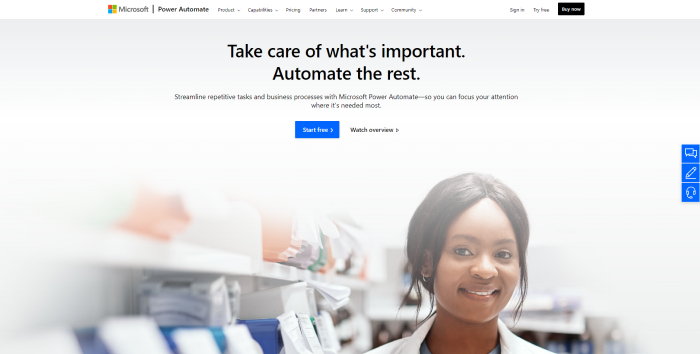 The Power Automate is the perfect answer for organizations of all sizes because it is simple to use and can be set up quickly.
6. Kofax RPA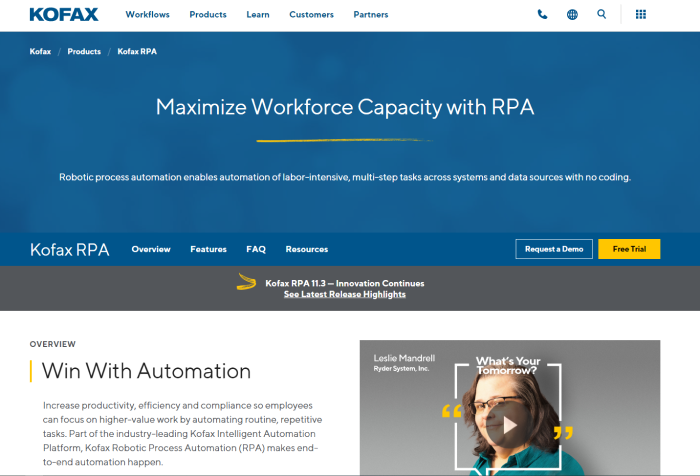 Kofax RPA is a robust and user-friendly robotic automation software that enables businesses to swiftly and simply automate manual and repetitive tasks. By offering a user interface that can be used to configure and deploy bots that seem like human users to complete manual tasks, Kofax RPA automates operations.
7. Automai
Business operations are streamlined with Automai RPA, and errors are decreased. Users of the Robotic Automation Platform can apply the same automation scenarios throughout the lifecycle of every application they employ for their business processes.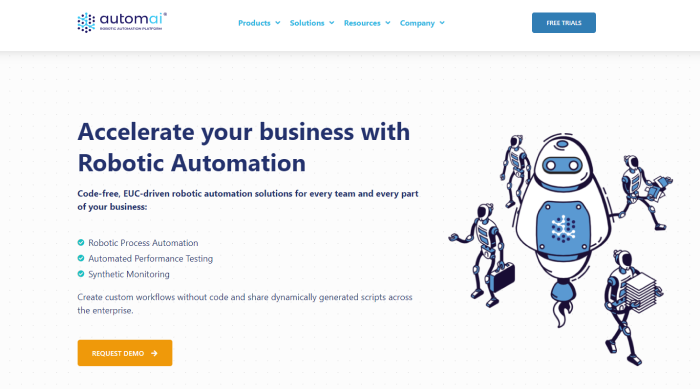 The program is free of code and provides a simple scenario builder that makes use of user actions and a recorder. Users of Automai have access to a single platform that can meet all of their organization's, development team's, and operations team's demands for automation. Automai offers a free trial that businesses can utilize to start streamlining their procedures even if it is not an open-source solution.
8. HelpSystems
The tool Automate from HelpSystems is an extensive RPA platform designed to automate manual and repetitive tasks throughout an organization. The capacity to scale automation solutions, as well as great functionality, are all strengths of Automate.
HelpSystems provides centralized visibility, management, reporting, and analytics inside distributed networks, the ability to interact with a wide range of applications, and a graphical workflow architecture to unite IT and business teams. The Automate solution from HelpSystem is available for a free trial.
9. Linx
A no-code RPA platform called Linx enables the quick creation and implementation of automated procedures and jobs. The platform also provides a hosted server for quick deployment and a no-code IDE designer to speed up development.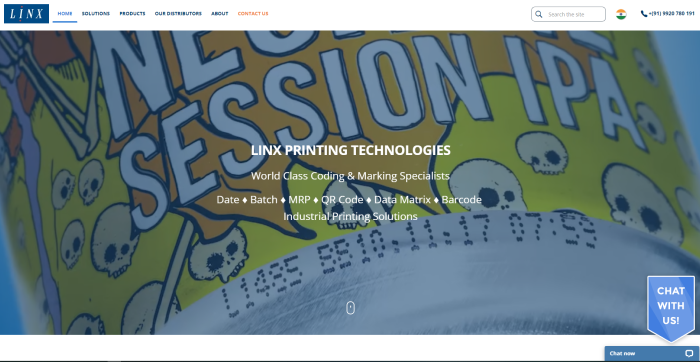 Users of Linx can also quickly integrate with legacy systems, Software as a Service (SaaS) robotic process automation tools, and any ODBC, OLE DB, or NoSQL databases. In addition to numerous premium variants, Linx also provides a free version of its robotic process automation software.
10. VisualCron
VisualCron is an automation, integration, and job scheduling solution designed for Windows-based systems. The software has an intuitive user interface and doesn't require any programming knowledge to use or develop tasks.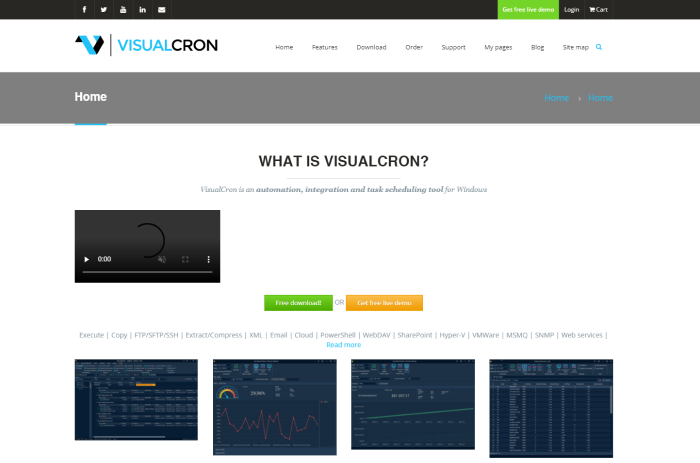 More than 300 bespoke jobs have been created by VisualCron using a variety of technologies in response to feedback and customer requirements. Users can also modify the actions' flow based on the error type and outcome. There is a free trial period of 45 days.
Final Words
By automating time-consuming and error-prone tasks, multinational corporations want to increase productivity and efficiency in the post-COVID era. Because of this, there is now a greater need for robotic process automation tools. You might have comprehended each RPA tool described here as well as how to choose the best robotic process automation tool. You are responsible for selecting the ideal robotic process automation tools for your requirements.
Businesses all over the world are using robotic process automation solutions to increase production and ROI with a comparatively low initial outlay. Take your company's goals and ambitions into account when choosing the business process automation platform that is best for you.
You may increase organizational efficiency in addition to RPA software by utilizing BotPath's end-to-end process automation and comprehensive analytics. Check out what BotPath can achieve for your company right now!
Why Botpath?
#1
Automated Repetitive Tasks
#2
End-to-End Bot Development
#3
Customized Bot Builder
#4
Unlimited Automated Workflows Management
#5
Automated Data Extraction
#6
Workflows Recording Management
#7
Rule-based Process Automation
#8
Seamless Data Management
#9
Unbelievable pricing - the lowest you will ever find
#10
Everything your business needs - 50 apps, 24/5 support and 99.95% uptime
Join the SaaS Revolution
All-in-One Suite of 50 apps

Unbelievable pricing - $14.99/user

24/5 Chat, Phone and Email Support