Transformation of Healthcare Industry with RPA Intelligence
Automation is our present and our future. Even the healthcare industry is not left behind. Check out how RPA intelligence is switching up the health care industry.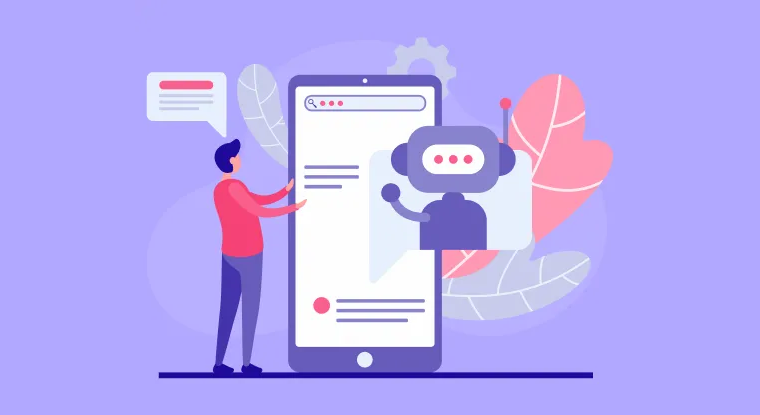 RPA intelligence (robotic process automation) is a technology that automates corporate operations while also saving money. RPA intelligence may be used by businesses to automate mundane rule-based business activities, allowing people to focus on higher-value jobs such as customer service. Others see RPA software as a stopgap on the road to intelligent automation (IA), which makes predictions about future outputs using machine learning (ML) and artificial intelligence (AI) technology.
What is RPA?
Robotic Process Automation is a type of software, that performs tasks and activities in systems or applications in the same way that a human would. Because it works robotically, automating activities in the same way that a human would, the technology is referred to as a 'robot.' This aspect of the software is unique compared to previous process automation solutions.
Robotic process automation (RPA) is a technology that automates business operations by using business logic and structured inputs. RPA intelligence tools may be used to build software or a "robot" to record and understand applications for tasks like processing transactions, changing data, triggering reactions, and interacting with other digital systems. Scenarios for RPA range from sending an automated email answer to deploying hundreds of bots to automate tasks in an ERP system.
Previous automation products necessitated adjustments to applications or systems to carry out operations and activities. RPA intelligence works in a certain way. It interacts with systems and applications using the same user interfaces that humans use to collect and manipulate data for the process.
Types of Robotic Process Automation
1. Assisted
system bots are installed on separate machines, and the human worker does some portions of the activity. At the same time, the bot handles the more time-consuming or technically difficult parts of the process.
2. Unassisted
Bots are installed on a centralized server and may be controlled manually. This sort of RPA intelligence system may automate end-to-end activities and process scheduling from a single control point.
Pros of employing RPA
Focusing workers on higher-value-added jobs will result in improved corporate KPIs. Depending on the business's goal, these might have an impact on the top or bottom line. Some jobs already serve as stepping stones to better-paying jobs. Employees in contact centers who make cold calls to clients with new offers are effective face-to-face salesmen. Face-to-face sales are less complicated, with greater conversion rates and higher-ticket purchases. rpa intelligence and AI will reduce these stepping stones as lower-value-add activities are automated, and humans focus on higher-value-add duties.

System upgrades are notorious for going over budget and falling short of expectations. RPA intelligence projects are low-risk, non-invasive, and can be completed quickly without affecting existing systems. Back office procedures hold down your company's progress. Employees manually entering forms into systems or copying data across systems significantly down your service speed. Bots function at rapid speed around the clock.

Human errors are reduced, resulting in higher-quality data and more reliable analysis. Automated reporting will assist the analytics department by allowing them to focus on more complex, specialized studies.

RPA intelligence bots are often low-cost and easy to set up because they don't require special software or complex system integration and advanced features such as the visual builder. According to Schatsky, such characteristics are essential as organizations expand without incurring significant expenses or generating employee friction. "By automating low-value activities, businesses are seeking to get some breathing room so they can better serve their customers," Schatsky says.
Robotic Process Automation in Healthcare Industry
Today's healthcare business is overwhelmed by high prices and a huge volume of patients. These pressures may make providing high-quality, timely patient care challenging. Consider how much data and information healthcare organizations collect and manage daily. It comprises data from lab information systems, clinical applications, third-party portals, radiology information systems, insurance portals, scheduling apps, HR applications, and ERPs, among other internal and external sources.
Integrating information flow across all of these channels is likewise time-consuming and complex. Unfortunately, most healthcare companies rely on Human Intelligence to accomplish this time-consuming task, which wastes resources and reduces efficiency. This is where RPA intelligence in healthcare comes into play.
The meal-delivery drones are not the same as healthcare robotic process automation. Instead, we're talking about RPA intelligent bots — or pre-programmed software agents — that may be found in systems like accounting, insurance, laboratory data, and patient engagement, to name a few. Bots that feed off structured data, such as patient demographics, names, addresses, and financial information stored in databases, execute rule-based, repetitive tasks the same way people do.
In other words, RPA intelligence solutions in the healthcare sector are software that orchestrates other applications and does mundane back-office tasks on its own, freeing up time for diagnostic work and meaningful doctor-patient interactions. Intelligent software agents excel in processing transactions, manipulating data, triggering reactions, and interacting with internal and external IT systems.
Healthcare organizations operate in real-time, with no tolerance for error. Complicated, error-prone operations slow down processes, affecting everything from cost structures to compliance to the patient experience. RPA intelligence software increases efficiency by automating procedures that improve data and reporting accuracy while reducing decision-making time. As a result, resources may be deployed where they are most required, resulting in cost savings.
How RPA Improves Healthcare?
There are numerous extremely sensitive client interactions in the healthcare industry, but there are also many time-consuming, repetitive occupations and administrative duties that do not require expert knowledge. From front-office duties to operational operations to patient engagement and bill collection, RPA intelligence can automate professions across the company.
The first rule of any technology used in a business is that automation applied to an efficient operation will magnify the efficiency- Joe Kaeser, a German manager and former CEO of Siemens AG
Some of the Healthcare Challenges that RPA Intelligence may be able to aid with
1. Entry of Administrative Data
Administrative data is only one of several types of data that may be found in a hospital. Administrative data entry does not often need specialized expertise, but it is a time-consuming procedure. RPA intelligence may accept data from several sources, some of which will need to be converted to structured data using bots and natural language processing (NLP), speech recognition, and image recognition. The data must then be put into a database or other repository for use by the organization. Also it will be heplful to have features like the chrome extension to ease the process of automation.
2. Digitization Process of Documents
Using intelligent document processing, RPA intelligence may prepare and ingest documents ranging from health records to insurance claims into a larger repository for preservation or use (IDP). By utilizing RPA intelligence, Hospital X may reduce the manual dependency of each procedure, decreasing costs and reducing the chance of human error. At the hospital, RPA intelligence was utilized to automate each of these operations.
3. Patient Appointment Scheduling and Management
Patients routinely schedule medical appointments online, but healthcare providers regularly schedule appointments manually. Think about how much work the supplier has to do. From the collection of sensitive patient information to diagnosis specifics and insurance policy numbers, everything is time-consuming. Scheduling and scheduling these visits according to the doctor's and patient's availability takes a significant amount of time.
These issues can be solved with the help of healthcare automation. To begin, you can automate the patient's data gathering. Based on this data and the schedule of the appropriate doctor, RPA intelligence bots can suggest patient appointment schedules. After the appointment has been booked, the bot will register the schedule in the database and delete that appointment slot. All of this happens on its own.
The staff only has to change the doctor's schedule if the doctor is distracted with anything else. The bot will automatically alert one or more patients to the issue, saving the patient time and effort. Appointment scheduling and administration can be aided by using RPA intelligence bots and other procedures to communicate with customers. As needed or requested, patent appointments can be planned, altered, canceled, or updated.
4. Communications
RPA intelligence may be used in healthcare and any other industry to automate communications, including website responses, first-line customer service calls, front-line administrator queries, and patient, vendor, and employee email blasts.
5. Remote Care and Customer Service
data management intelligence and bots may be used to automate repetitive customer support and remote care tasks. At the same time, machine learning and intelligent automation (IA) can handle repetitive inquiries with consistency and efficiency. RPA intelligence may also be used in remote care follow-up, where business rules send specific communications at certain moments in the patient's treatment plan. Improve the patient experience by delivering more consistent care, which is enabled by more precise options, reduced costs, and more visibility throughout the patient record.
Patients released from the hospital following treatment are typically needed to follow post-treatment medications and healthcare regimens. Patients, on the other hand, frequently neglect to take their post-hospitalization medicines as directed.
Bots can offer exact discharge and post-medication instructions thanks to RPA intelligence in healthcare. Bots may also be programmed to send alerts at specific times to remind patients of upcoming appointments, examinations, and schedules. Patients can also use these bots to contact doctors for more assistance.
6. Management of Records
Patient information, medical records, and other sensitive data are tightly controlled in the healthcare industry, with stringent protocols and reporting requirements. Regulatory compliance relies on record consistency, correctness, and security, which RPA software can provide. Improve the quality of data, tasks, and reporting in healthcare settings and beyond to reduce human error, maintain task and output consistency, and enable companies to apply best practices successfully.
7. Billing and Processing
Billing and claim processing are both standard procedures. Bots managing claims management, including initial queries and follow-up, may be automated using RPA intelligence. On an ordinary day, a healthcare professional will see X number of patients, and the hospital staff will be required to produce all of these patients' bills. It can include payments for doctor's consultations, tests, wardroom fees, and a range of other expenditures incurred by different patients.
8. Infection Control
Improve the efficiency of healthcare workers by automating occupations that don't need human intelligence or cognition, allowing them to focus on more difficult tasks. RPA intelligence can help with infection control procedures including managing triage activities, tracking protocols and screening, including regulatory compliance and CDC protocols, tracking inventory and patient flow, monitoring patient care plans, and notifying personnel based on patient data thresholds.
9. Management of Claims
RPA intelligence, which utilizes bots and AI technology, is used to handle claims processing processes. Rejections, communication, and resubmission are all covered, as well as historical revenue and expenditure predictions. Revenue collection is also automated, owing to a technology that assists in cash recovery without frequent human intervention. Health insurance coverage or plans are available to about 91.2 percent of Americans, or 294.6 million individuals. Under this policy, the healthcare provider is responsible for claims administration, including data input, processing, review, and appeals.
The entire procedure is typically inefficient and error-prone, whether done manually or using generic software. Furthermore, non-compliance with regulations can result in 30-40% of health insurance claims being denied. In this case, intelligent automation can assist reduce errors and speeding up the process. Bots can fill out insurance claim forms automatically, and the appropriate regulatory rules can be applied to them. After the claim documentation has been prepared, the claim filing procedure may begin. As a result of the error, it becomes easier for the healthcare provider to expedite claim processing. -document submission is free.
Wrapping Up
It is best to begin by evaluating and establishing where repetitive and uninteresting activities harm your organization to incorporate rpa software better. Begin with identifying an opportunity, then confirm it, develop a method, and launch a pilot. For healthcare providers, software agents are proving to be a far more cost-effective method to complement or replace platforms.
Most robotic process automation is utilized in healthcare to complement existing systems, workflows, processes, and procedures. It automates the reorganization of inefficient processes and execution methodologies. User services increase as a result of this accomplishment, resulting in better levels of user satisfaction.
Why Botpath?
#1
Automated Repetitive Tasks
#2
End-to-End Bot Development
#3
Customized Bot Builder
#4
Unlimited Automated Workflows Management
#5
Automated Data Extraction
#6
Workflows Recording Management
#7
Rule-based Process Automation
#8
Seamless Data Management
#9
Unbelievable pricing - the lowest you will ever find
#10
Everything your business needs - 50 apps, 24/5 support and 99.95% uptime
Join the SaaS Revolution
All-in-One Suite of 50 apps

Unbelievable pricing - $14.99/user

24/5 Chat, Phone and Email Support