7 Steps to Implement Robotic Process Automation
Implementing a robotic process automation at your organization is tricky. Learn the important steps involved implementing process automation at your end.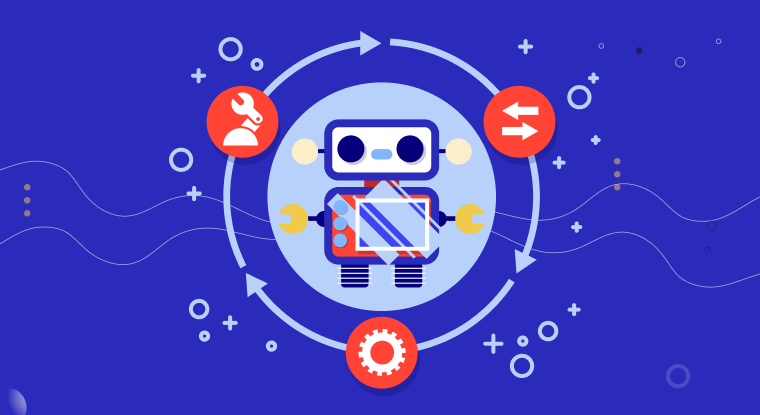 Robotic process automation (RPA) is extremely effective to help businesses do more with less time and resources. However, a common issue organizations have is to skip taking the steps necessary to ensure successful implementation. We'll take a look at the 7 steps to successful RPA implementation, but first, let's answer the question about why organizations should implement RPA.
Why Implement Robotic Process Automation?

RPA is extremely beneficial and cost-effective for just about any organization. At its most basic level, it allows employees to accomplish more in less time by automatically completing repetitive tasks for them. In addition, it allows for higher quality and more accurate results by taking the human element out of the process. With more time, your employees will be more productive and empowered to do more important tasks. RPA also allows for better analytics to give you the insights you need to improve processes and report results. This all sounds pretty good, but you may be wondering how to implement RPA successfully so you don't hit any potential pitfalls that are often encountered when implementing new software. We've gathered the 7 most effective steps to make sure your RPA implementation is successful.
Steps for Successful Robotic Process Automation Implementation
1. Start Small

When planning RPA, you'll want to start small by deciding which easy and repetitive tasks you'll want to automate once you begin. Starting small will benefit you for a couple of reasons. First, you'll be able to learn a great deal about automating processes by starting with small tasks. The steps that go into automating these small tasks will give you the knowledge for automating larger tasks. Second, starting with the "low hanging fruit" that is both easy and attainable will allow you to automate several tasks, right off the bat, helping you achieve quick wins and giving you the confidence to do the same when you move on to automate end-to-end processes
2. Look for High-Value Processes to Automate

The next step will be to ensure the processes you plan to automate are high-value. This will help you justify the implementation of the tool. As a result, your employees will be more likely to get on board as well as your stakeholders, which we will explore a little further in step 4.
3. Find Robotic Process Automation Tool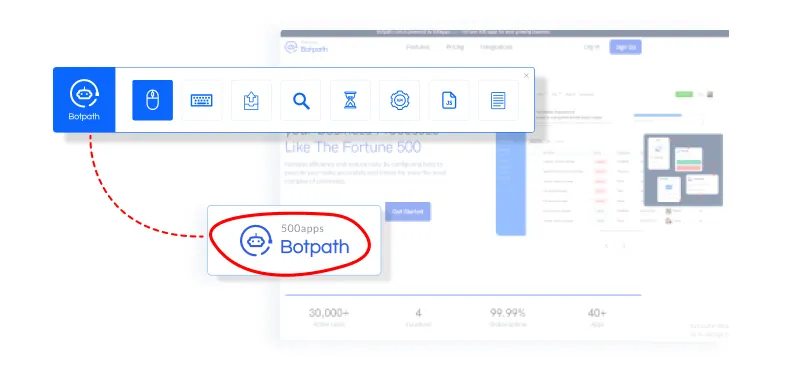 Now you're ready to do your research into which RPA tool is right for you. The right tool will not only meet your business and technical requirements but will also be easy to implement and use. Also ensure it has powerful workflow automation tools. Other factors you'll have to consider are cost and scalability. Determining how many users will be using it now vs. cost per user may be affordable now but may be cost-prohibitive in the future if it doesn't scale well as you grow.
4. Get Stakeholder Buy-In

Stakeholders may not always be convinced that spending more will ultimately save you money. Getting stakeholders to buy into your RPA is important. As mentioned previously, one way to do so is to show them some high-value processes that clearly show positive analytic results.
5. Create Your Process
Depending on your RPA tool, you'll have several ways to build automations. Some tools allow you to build them from scratch without the need to put in too much effort with drag-and-drop designers. Others offer templates that allow you to choose from previously created processes or a library of existing standard processes. Botpath takes it a step further by offering the ability to record a process as you execute it manually to include each click, input, key tap, and more until you stop the recording. These can be replayed and reused for other processes as well.
6. Train Your Employees

To implement RPA successfully, you'll want to take time after creating your first processes to make sure your employees are using the tool and willing and able to fully adopt the tool. If you suspect some resistance among certain employees, try to get those more willing to adopt the tool to become champions for you, showing the others how easy and worthwhile it is to get on board with it. This will make both training and adoption much easier.
7. Measure Your Results

Of course, you'll want to circle back to ensure that you are getting the results you desire out of RPA. With all of the data that you have access to with automated processes, you can track, analyze, and measure your results. Some tools offer a dashboard so you can always have a glimpse of how your processes are performing.
The Botpath Implementation Process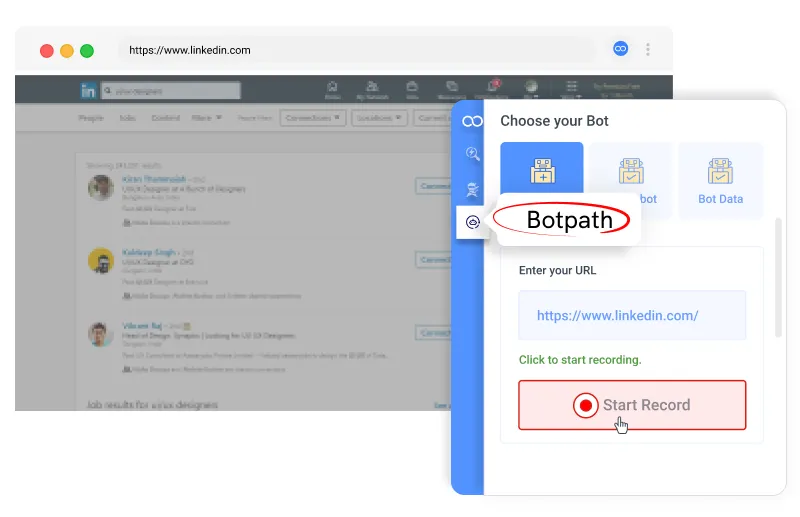 BotPath is a robotic process automation solution that will allow you to create and instruct bots to execute your tasks reliably, accurately, and efficiently. It offers AI-augmented automation to uncover hidden data and process it as a human would. Plus, it allows you to create bots through templates, a drag-and-drop designer, or recording manual processes, making building and using bots effortless and helping your employees adopt them successfully. Plus, as part of the 500apps Infinity Suite of workplace productivity apps, you will have numerous apps to choose from to make your workplace more efficient.
Conclusion
Robotic process automation could be the key to scaling your organization without spending a fortune. Taking the time to make sure you are implementing your RPA successfully is the key to getting everyone on board and finding the right tool for you. You can see if Botpath is the right tool for you by trying it for free for 30 days.
Why Botpath?
#1
Automated Repetitive Tasks
#2
End-to-End Bot Development
#3
Customized Bot Builder
#4
Unlimited Automated Workflows Management
#5
Automated Data Extraction
#6
Workflows Recording Management
#7
Rule-based Process Automation
#8
Seamless Data Management
#9
Unbelievable pricing - the lowest you will ever find
#10
Everything your business needs - 50 apps, 24/5 support and 99.95% uptime
Join the SaaS Revolution
All-in-One Suite of 50 apps

Unbelievable pricing - $14.99/user

24/5 Chat, Phone and Email Support