Automation at Its Edge: Unlock Intelligent BI and Analytics In 5 Ways
It's 2022 and every business is looking for ways to level up. Automation is that next level, here are a few ways that RPA software helps with that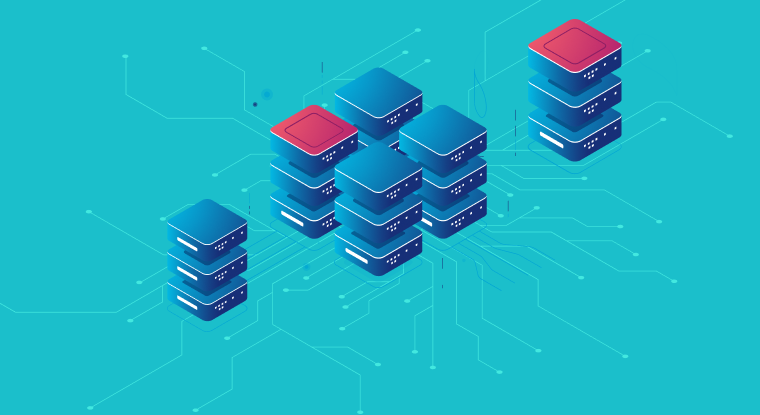 Every organization desires to boost the confidence their customers have in them by enabling better customer service. Organizations equally ensure business operations and processes comply with the standard of regulations and compliance and also make their employees more productive. These and many more objectives are achieved by utilizing Business Intelligence (BI) and Analytics.
Business intelligence (BI) is the procedural and technical infrastructure that collects, saves, and analyzes data generated by a company's activities is business intelligence (BI). Data analysis, process mining, performance benchmarking, and descriptive analytics are all part of BI. Coming into the understanding of the conditions that are causing your business success or failure and being able to predict the future is just as important as acting accordingly to bring about the desired results.
It is advised to invest in intelligent BI either by employing analysts or data scientists, but more strongly, by deploying intelligent BI software programs such as rpa software. RPA stands for Robotic Process Automation and is a software technology that allows anyone to automate digital operations. RPA allows software users to develop software robots, or bots, that can learn, mimic, and execute business operations based on rules.
But with the dawn of the 21st century, analysts are expending a shorter period creating reports for engaged executives, and with the need for quick access to data and information, business users are empowered to make their data-driven verdicts known.
Nevertheless, many organizations adopt these intelligent BI processes too quickly without utilizing the full capability of those processes. As the advancement and incorporation of intelligent BI procedures rise, maximizing abilities and releasing the full prospect within a company is crucial. For this reason, organizations make use of software like Botpath. Botpath is software for Robotic Process Automation (RPA). It configures bots to perform your operations precisely and on time for even the most complicated processes to increase productivity and reduce risks. It has the following advantages;
It automates activities with RPA AI-driven RPA to accelerate ROI and automate the majority of your business use cases in one go.
It effortlessly captures workflows using its process discovery tool powered by RPA intelligence to capture your work in a step-by-step procedure.
Regardless of how familiar you are with intelligent BI and analytics, this article highlights five ( simple ways workflow automation software such as Botpath can foster the implementation of BI and analytics for your business.
1. Better Data Quality
To err is human. No matter how meticulous humans try to be, there is usually room for omissions and blunders. These inevitable mistakes could be of varying consequences for the organization.
Temperament fluctuations, emotions, distractions, and other human feelings can cause one to erroneously input information or make the wrong estimations. RPA software tools like BotPath give you the ability to transfer data without mistakes. Not only will it help with errors, but it is considerably quicker than a human being; it does not need to take a break. Manual data entry also requires people who sometimes may be absent for reasons like sickness, vacations, etc., and there is a risk of losing important data. However, BI automation tools give you accurate data needed to make timely and effective decisions.
If your business is, perhaps, dominated by manual entry of data, it may be time to start looking into BI mechanisms to automate these functions. Using bad data in predictive models and analytics can lead to the loss of confidence from your consumers, which may likely lead to reputational and financial loss for your organization. However, with intelligent automation, a huge improvement in service production is inevitable as highly skilled employees would be more focused on demanding tasks and leave the recurrent menial ones, like copying and pasting, for the RPA.
This use of automation has been so profitable that many more organizations are fast deploying RPA for their data cleaning activities, assuring up-to-date and accurate and reliable information at the core of their business operations as well as to make sure their business operations and processes do not in any way derail from the regulations and compliance criteria.
Substituting human vulnerability to machine preciseness averts you high costs linked to both slips and lack of efficiency. Late payment, slowness of sale, and payment approval for goods not received are mistakes that are all costly. RPA software helps to avoid those with the consistent production of improved data.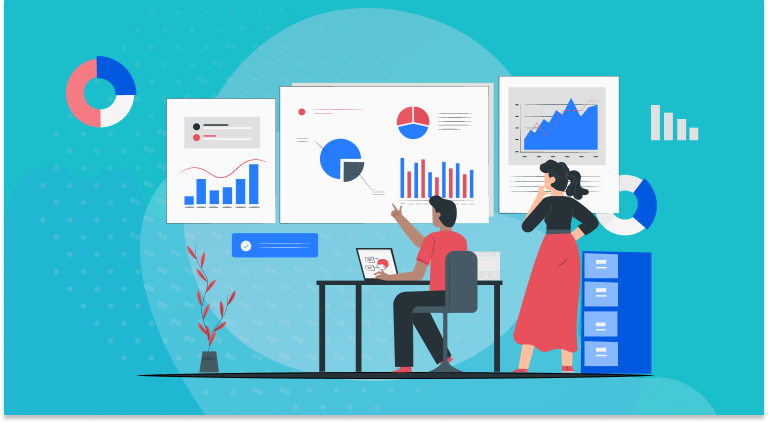 2. Versatile Data Analysis
Companies deal with large amounts of data coming from many different sources. Analysts routinely have to point their BI tools to data collections with many fields and dimensions. A new set of tools scan large amounts of data with many dimensions and use machine learning to augment human analysts' results. The RPA can load more than one system and support hundreds of users in different time zones.
Moreover, artificial intelligence (AI)-powered RPA can squabble on amorphous data like emails, PDFs, images, handwriting, and scanned documents for analytics. This process automation will compact the unstructured data into a single source, in the form of a line-of-business system, spreadsheet, or database, and make it ready for computation in no time.
RPA is used in most industries, particularly for repetitive tasks such as insurance, banking, finance, healthcare, and telecommunications. RPA is used in finance to automate governance, reconcile accounts, or process invoices. RPA is used to automate various supply chain processes, including data entry, predictive maintenance, and after-sales service support, connecting different systems.
As much as this RPA software helps you to see the state of an individual object, they equally give you an overview of your system by being a general mediator of patterns. They as well enable you to optimize each process to make them as productive as possible. RPA facilitates the implementation of a clear and simplified process of the actions to be performed.
3. Efficient and Effective Decisions
To solve a problem, it is quite important to know its source, more importantly, you should equally take steps to solve it. Making informed decisions is the ultimate goal of analytics.
Ted Sergott, a Forbes council member, reported in his article that In a recent Harvard Business Review study, 86% of organizations cited the ability to extract new value and insights from existing data/analytics applications as very important, and 75% said it was essential to deliver actionable intelligence to employees on an enterprise-wide scale.
Analytics strategies have developed tremendously to remarkably complex, capable of examining a plethora of information, leveraging sophisticated algorithms to detect directions and outliers, and overlapping data with functions specific to particular users.
RPA helps to know where and when the different sectors of an organization should take certain decisions. With a high level of monitoring, RPA gives room for little or no risk as its predictive model can be incredibly accurate. With the different available RPA software, a manager could make decisions with one click on the computer with a high level of assurance.
Via the use of Customer Relationship Management (CRM), RPA allows businesses to manage all the company's relationships and interactions with clients and potential customers. Judging from the important data fed into the CRM system, the RPA software drives targeted recommendations for salespeople. They vary from personalized sales, messages, and emails to be delivered at specified times.
Your tool will enable you to have an explicit establishment of the duties of each person and optimal enforcement of the order down or up the ladder. Consequently, these systems enable automation of the process of approval and accelerate accurate and fast decision-making.
4. Use BI Data in Complex Business and its Process
If a development only solves simple issues, then it would be so much welcomed. Alongside aiding the quick completion of easy tasks, automation is a means for businesses to facilitate complex decision-making, task capture and many more.
Performance Director Russell Scott of Incubate, a global digital marketing agency, said, Embracing automation allows us to do what we humans do best – develop new strategies, be creative, test new initiatives, and help the automated systems evolve. Ultimately, it produces better performance for our clients. Extracting data from your BI system would (in most cases) require either manual extraction or new code. But with RPA, BI data extraction can be quickly automated. With Botpath, you can configure bots
to execute your tasks accurately and timely for even the most complex processes.
In the words of VP analyst at Gartner, Rita Sallam, The story of data and analytics keeps evolving, from supporting internal decision making to continuous intelligence, information products and appointing chief data officers.
The triad of automation, first-party data, and advanced measurement combined by RPA like Botpath, can deliver performance, cost savings, and agility when used correctly. It's easy to focus on what's always worked, but businesses that put measures in place now to help them meet changing consumer behaviors – address unexpected happenings.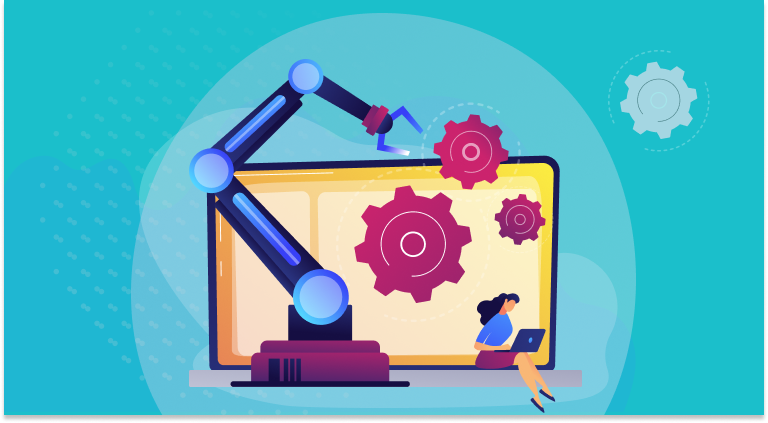 5. Communicating BI Reports Through Automation
Automation will democratize BI, expand the user base of BI tools, and enable users to perform increasingly more sophisticated analytics. New tools will reduce time to insights (TTI) by enabling data and business analysts to extract and transform data, uncover patterns, and produce more accurate forecasts, root-cause analysis, and simulations. Data democratization means that everyone has access to data and that there are no gatekeepers at the data's entry point to create a bottleneck. The goal is for anybody to utilize data to make decisions at any moment, with no obstacles to access or knowledge.
An intelligent BI like Botpath as a form of descriptive analytics, as a new set of tools, will scan large data management systems, surface patterns, and trends and automatically suggest charts and reports. Also, with Auto Analytics, a form of predictive analytics, Botpath consists of another set of tools that enables analysts to do complex analytics without calling in data scientists. Tools automate cluster analysis, anomaly detection, forecasting, and run what-if scenarios and simulations. A fostered accessibility and understanding of data by the employees and other end-users is needed, not just the analysts or data scientists.
Apart from communicating the data trends to your end-users, these communication tools can also inform the types of charts and graphs you'd like to accompany the story in the dashboard. An automated workflow will enable your teams to gather around individual components in a production system and do some tasks in a simple and organized way. The RPA software, through its visual and intuitive overviews, will enable you to get to all of your demands in no time at all while making the management easier. In addition, an automation system allows access to the history and a well-organized database. Therefore, it helps deal with problems linked to colleague turnover and collaboration in a complicated project.
It makes for attention-grabbing headlines, but when you examine the facts, automation building is about liberation from the mundane and driving digital transformations in the enterprise. The removal of monotonous tasks makes for happier employees and allows them to take on higher-value roles. With Botpath'sBotpath's RPA-enabled process, robots take care of all the administrative verification box-ticking and new customer account establishment, significantly accelerating the time to solution. And the time saved allows the now upskilled fraud analysts to have a more customer-centric conversation. Shop Direct has returned 328,000 hours annually (and rising) back to the business thanks to RPA. It is a win-win situation for both customers and employees.
Wrapping Up
In essence, deploying RPA like BotPath instead of human resources will invariably result in a productivity improvement, a drastic decrease in cost, a reduction in routines, and allow teams substantial time to focus on value-added tasks with powerful features like bot builder. The edge of automation holds the potential of adjusting computing and network in real-time to improve content and application delivery, exceeding consumer and enterprise expectations.
The more the data to be processed, the more the necessity for automation. It generally improves the internal operation and will equally do promote the relationship with the customers. It would be best to consider using Botpath today for all your automation needs, it is certainly the future, and you do not want to be left behind in this revolution.
Why Botpath?
#1
Automated Repetitive Tasks
#2
End-to-End Bot Development
#3
Customized Bot Builder
#4
Unlimited Automated Workflows Management
#5
Automated Data Extraction
#6
Workflows Recording Management
#7
Rule-based Process Automation
#8
Seamless Data Management
#9
Unbelievable pricing - the lowest you will ever find
#10
Everything your business needs - 50 apps, 24/5 support and 99.95% uptime
Join the SaaS Revolution
All-in-One Suite of 50 apps

Unbelievable pricing - $14.99/user

24/5 Chat, Phone and Email Support