Essential Things You Should Know About AI and Automation
Know how AI and automation can help project managers to identify risks and make better decisions that will increase the chances of success?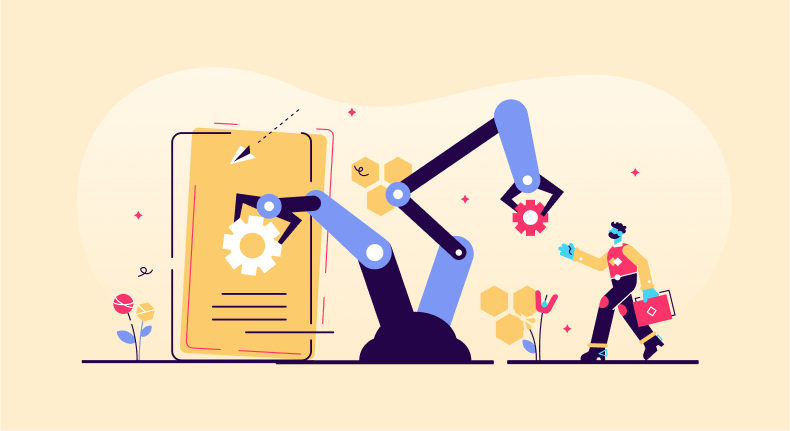 Automation is the process or use of machine functions, such as computer programs and a computer's operating system, to control and manage a task, such as a project.
Artificial Intelligence, on the other hand, is the ability of a computer or a robot to learn and make decisions without being programmed to do so. For a long time, AI has been used in gaming, home automation, and driverless vehicles. Today, AI and automation provide us with more data to make smarter decisions.
AI and Automation Building have always been used to solve a problem or accelerate productivity—today, that's what it's doing for many businesses.
In this article, let's dive deeper into all you need to know about AI and automation.
How Will AI and Automation Impact Project Management?
As mentioned, process automation used to control or manage a computer or robotic function because AI teaches the computer or device to help with the task.
In the case of project management, intelligent automation already widely used by software companies and project management platform providers. It can help users get more work done in less time and make complex tasks easier to understand.
Here are some examples of how it will impact project management:
1. Offload Routine Tasks to Increase Value
Let's face it—managing projects is already hard enough, busy as a bee. But with AI and automation, users can offload routine tasks to make it easier for them to work on the more critical and difficult tasks.
An excellent example is for project managers to offload routine tasks to their team members or assistants. For example, suppose a project manager wants to create an updated report for their project instead of doing it themself. In that case, they can use a platform that can offer a report generator to automate it. This way, they don't have to spend time creating the report, and they have more time to work on the bigger and more important tasks.
2. Fast and Easy Collaboration
Fast and easy collaboration is vital to help you achieve more when working on projects. Collaboration is an essential part of any project management process. However, when a project manager needs to communicate with stakeholders, they can communicate effectively without spending extra time.
Taking the example of a project manager again, if they want to communicate with stakeholders, they don't need to schedule a meeting with them. Instead, they can send them a message or schedule a video call.
This saves a great deal of time for project managers and stakeholders.
3. Better Workload Management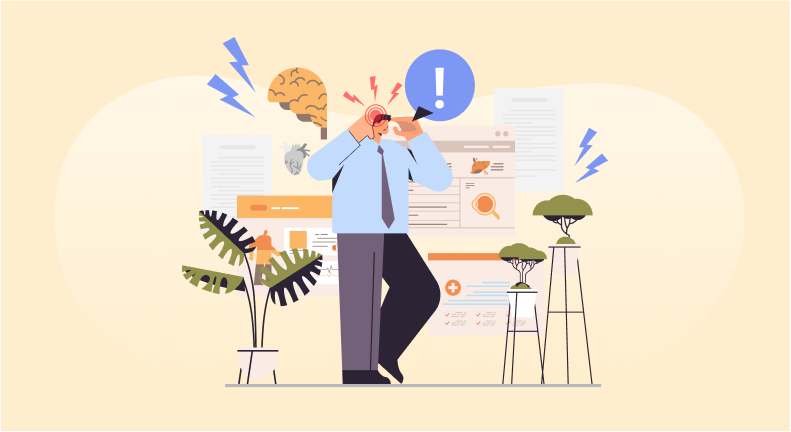 When it comes to project management, workload management can be a pain, especially for those who are new to the profession. After all, the more projects you take, the more tasks you have to manage.
That's why it's always good to offload some routine tasks to AI and automation. For example, a project manager can make a project schedule fast and easy by using project management software that schedules them. It also helps them save time for other tasks that require their attention.
4. Improve Assessment Tasks to Identify Risk
Another impact AI and automation have on project management are to help project managers continuously improve their assessment tasks using data. This will help them identify the risks in the project and make better decisions that will increase their project's chances of success.
An example of this is using project management software that can help project managers do an impact analysis of their project—this helps them understand if the project will be a success or if any hidden problems could cost the project in the future.
5. Employ Metadata to Detect Problems
Metadata is data that helps us understand how data has been collected, including information about the date, time, and location where it was collected.
Metadata is what helps us assess and meet project expectations. For example, metadata can help project managers understand the work done on a project, the project's stage, and the work's quality.
Businesses and project managers can use this information to detect problems early on and make a change before they become bigger problems.
For example, if a project manager is using project management software and wants to see how the project is going, they can see if there are any issues or problems that might affect the project's success.
The Bottom Line
Many people are worried that AI and automation will take away jobs, but this technology will not take away jobs. But it will help us do more and make more money. AI and automation don't take away jobs, but they will take away menial tasks. While it lets workers be more efficient and effective, it also allows them to focus on more critical tasks.
The best part is that AI and automation will make projects easier. No longer will project managers have to spend time doing tasks that robots can do. Instead, they can focus on tasks that need their attention and help them build a project that will be more effective and, more importantly, profitable.
If you are looking for fast, reliable, and automated bot software for your business, you're in the right place! BotPath offers robotic process automation software that can help take your business to the next level. With us, you can select from enterprise-grade templates or develop your own. Contact us today to learn more and get started!
Why Botpath?
#1
Automated Repetitive Tasks
#2
End-to-End Bot Development
#3
Customized Bot Builder
#4
Unlimited Automated Workflows Management
#5
Automated Data Extraction
#6
Workflows Recording Management
#7
Rule-based Process Automation
#8
Seamless Data Management
#9
Unbelievable pricing - the lowest you will ever find
#10
Everything your business needs - 50 apps, 24/5 support and 99.95% uptime
Join the SaaS Revolution
All-in-One Suite of 50 apps

Unbelievable pricing - $14.99/user

24/5 Chat, Phone and Email Support