10 Top RPA Tools to Look for in 2021
RPA tools help you perform redundant task with absolute efficiency and increases productivity like never before. Here are 10 RPA tools every business should look for in 2021.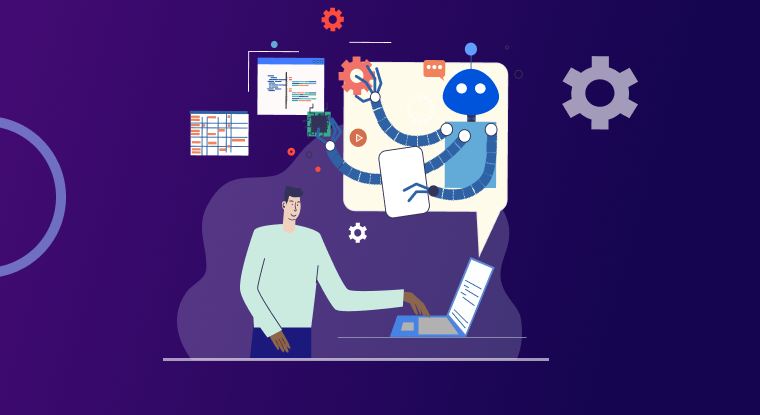 When it comes to the best rpa software tools, there is a lot happening with regard to them in terms of what one can expect in terms of their capabilities. With a healthy selection of such tools vying for one's attention, it makes eminent sense to pick out the very best of the best and check out what they offer. With regard to how effective an RPA tool can be for an industry, Luis Benitez, Vice President of digital workplace Banco Popular said, We showed how a process that took about 10-11 minutes took about 10-11 seconds. Refer to this tweet by RPA tools to get an idea of what an RPA tool entails (Robotic Process Automation Market 2020-2023: Trends, Technology, and Opportunities - PRnews Leader
Top RPA Tools in 2021
Here's a sneak preview into the top 10 RPA tools likely to rule the roost in 2021:
1. BotPath
This RPA tool, from 500 Apps is heads and shoulders above most other rpa software available in the market, on account of its unique ability to record the flow of a business from its browser and leverage that to automate the business processes. It's like putting an enterprise on auto-pilot and growth steroids and watching it fully optimize its potential in record time. BotPath meets all the criteria like speed and ease of implementation, scalability, and stellar vendor support. That easily makes it the right choice for implementing RPA across businesses and enterprises spanning across a myriad of industries.
Boost your Productivity with Inteligent Automation Sign Up 14 Day Trial
2. Blue Prism
Blue Prism possesses the unique ability to turn one's complex and time-consuming processes into nimble, efficient, and business-led workflow automation that delights both employees and consumers. Not only does it help eliminate soul-destroying repetitive tasks, but it also helps one to see all back-end to front-end processes in an entirely new light, in terms of what is possible to implement across the organization. Blue Prism does that in a manner that frees up people to notch up some incredible achievements. What it effectively helps create is a business organization's very own digital workforce. This is something that Blue Prism does seamlessly across a myriad of industries.
Take the case of the manufacturing sector which faces serious challenges in the shape of ever-changing market dynamics, paucity of skilled personnel, and an extremely competitive landscape. Blue Prism empowers a large number of manufacturing industries like pharmaceuticals, chemicals, engineering, food and beverages, automotive, and so on streamlining operations with the help of an intelligent digital workforce. It does that by helping them unlock big data, completely transform the customer experience, digitize the back office and rationalize supplier management.
Another pertinent example where the Blue Prism RPA tool makes a telling difference to the fortunes of an industry is the financial services sector. The tool virtually works as a digital workforce dedicated to rejuvenating the fortunes of the industry in ways that were not thought possible in the past. Blue Prism does so by helping them to proactively and efficiently respond to the ever-rising pressures on the bottom line as well as keep pace with the ever-changing customer expectations. It rebuilds the very DNA of the financial services businesses by imparting agility, resilience, and the ability to think out of the box.
With regard to healthcare, the industry most under focus in these pandemic times Blue Prism brings the patient to the center of the equation with the help of intelligent automation. It does so by enabling healthcare networks to deliver bespoke patient care even as it reduces the costs associated with doing so.
The Blue Prism RPA tool achieves similar paradigm redefining results for other industries like telecom, energy and utilities, the public sector, energy, insurance, logistics, and so on.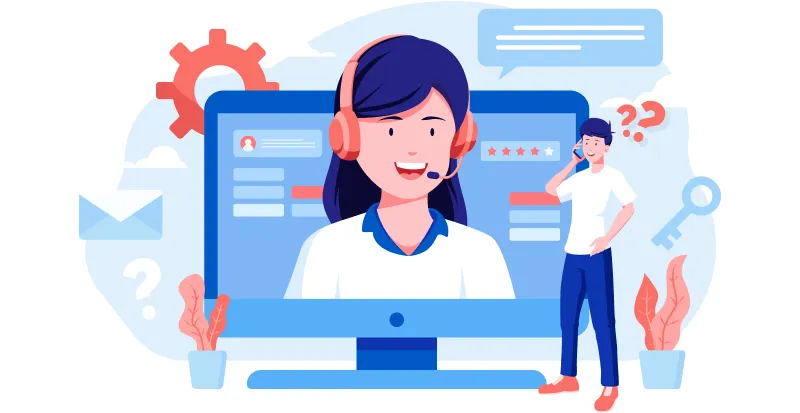 3. UI Path
The basic concept behind the UI Path RPA tool philosophy is to provide every employee's desktop with a robot, so as to fully transform their workdays in a comprehensive manner, starting one day at a time. What is especially attractive about its methodology is that it seeks to help everyone fall in love with their digital assistant by way of effective training and change management. Their mantra is to improve efficiency, drive down costs and make work more inspiring. Among the industries that have benefited immensely by using the UI Path RPA tools are BPO, finance and banking, insurance, healthcare, telecom, the public sector, retail, insurance, BPA and so on.
Implementing RPA in the insurance sector can revolutionize the core back-office processes in a manner that the policy holder becomes the focus of all activity, unlike in the past when the processes would subsume everything. This way insurance companies can save tens of thousands of valuable work hours. The UI Path RPA tools has helped the BPO industry rediscover its mojo. Their unique breakthrough in RPA technology on which they worked jointly with Capgemini centers on what is called unattended automation. This involves deploying robots that manage robots and thereby enable a virtual workforce to operate in batch free from error-prone human oversight.
4 . Inflectra Rapise
The Inflectra Rapise tool is great for very quick, easy, and seamless automated testing across the web, mobile, and desktop platforms, as well as APIs. As it works on the basis of script-less automation it enables everyone to automate. It does so by allowing one to record tests and let one edit them in a user-friendly spreadsheet editor. It helps implement a robust automation system that uses an object-based approach to both create and refine tests with the help of a drag and drop interface. Every time that application updates, the objects do that as well with the help of Raipise's function healing locators.
Because the testing is a keyword and data-driven, the testing occurs at another level altogether. The fact that a single test is compatible across technologies. one is looking at a process automation powerhouse nonpareil here. What adds to its allure for businesses is the fact that Inflectra Rapise is the definitive tool for testing the Microsoft Dynamics family of applications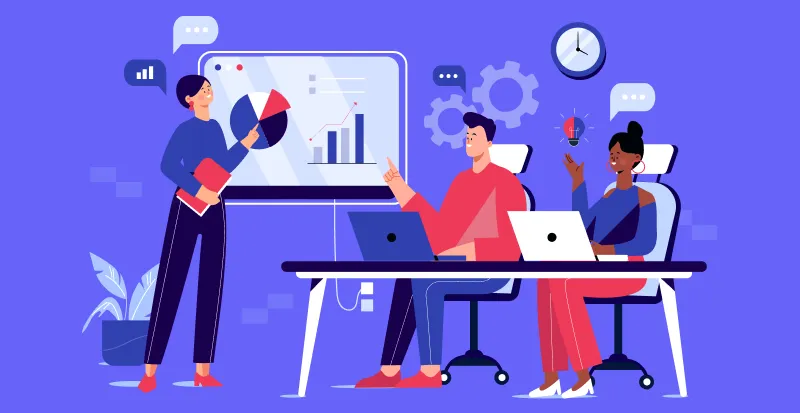 5. Automation Anywhere
The Automation Anywhere RPA bots enable greater productivity by bringing about an incremental increase in employee productivity by way of enhancing workflows and empowering people to do more by implementing processes autonomously. The ensuing 100% accuracy means that compliance issues become a thing of the past. This tool works wonderfully well for industries like finance, healthcare, and life sciences. The fact that this RPA tool deploys a code-free interface means that anyone can learn bot creation and thereby enhance the ROI of their business.
The fact that their tool is application-agnostic enables one to work with existing systems. No longer will one have to cope with technology silos as this tool allows unobtrusive connectivity across software tools deployed across departments and functions. That apart, the Automation Anywhere RPA tool combines with AI to provide an organization with what can be called intelligent automation
6. Pega
The Pega RPA system enables rapid automation of repetitive work, bridging the gap between systems, even as transforms a business organization digitally. By implementing its RPA system no longer do businesses have to lose valuable time by deploying employees to carry out repetitive work. That is something that the bots can take care of very well. At the same time, it helps do away with the time spent navigating between multiple applications as the Pega RPA system effortlessly integrates the legacy systems, even as it removes silos. All of this results in hastening the process of getting work done and eliminating errors.
It is not, therefore, surprising that businesses from across segments like *financial services, insurance, healthcare, and life sciences, manufacturing, government, energy and utilities *and so on have found the Pega RPA system to be highly efficacious in enhancing their efficiency and output.
7. Nice Systems
What's great about Nice Systems RPA is the fact that it enables both desktop and server-side automation freeing the employees to spend time productively rather than get drawn into mundane processing tasks. It vastly empowers employees to enhance their service even as they discover new automation opportunities. Furthermore, Nice Systems enables them to obtain the full value of integration. Nice has been an industry leader for more than 18 years when it comes to the implementation of RPA technology.
Nice very well recognized for its Attended Automation Solution NEVA that is known to make robots and humans work in perfect concert. Developing and managing its RPA portfolio from a single platform, it boasts of the largest automation projects in the industry and is renowned for its stellar ability to achieve digital transformation across the enterprise.
8. Kofax
Deploying Kofax RPA is the surest way for a business or any other type of organization to obtain, improve as well as deliver information from a myriad of data sources including websites, and desktop applications. portals and enterprise systems without having to resort to any kind of coding. It enables any business or organization to leverage the capability of software robots to automate key business process activities. Industries like banking, insurance, transportation and logistics, and government organizations have deployed this tool and obtained superlative results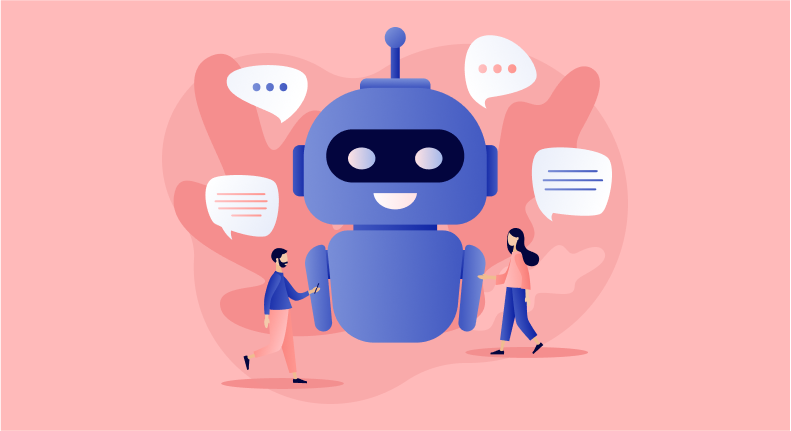 9. Softmotive
The Softmotive RPA tool empowers enterprises to substantially reduce their operational costs, even as they improve productivity and enhance performance. Its powerful RPA tool is primed to improve the productivity of any business by leveraging the power of features like Multitasker, Process Recorder, and Remote Viewer, as well as integration with the most outstanding AI tools. It is not surprising that there is a great demand for this tool from across industries on account of its ability to reduce costs and enhance productivity, performance, and efficiency.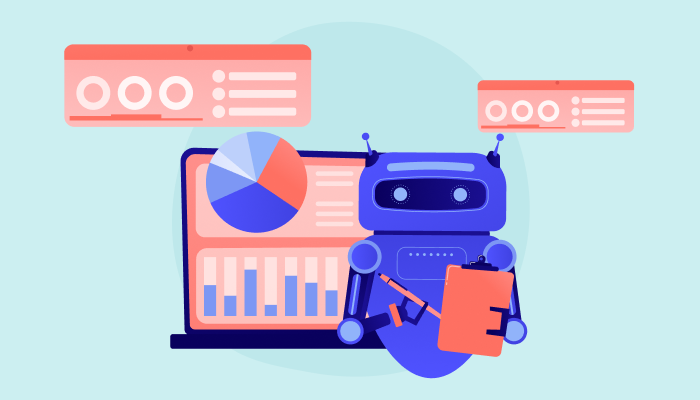 10. Kryon
The Kryon RPA tool has earned quite a reputation on account of its ability to enable a highly secure scalable economical process automation management and optimization on account of its very user-friendly platform. The tool comes equipped with a patented visual recognition technology that combines state-of-the-art IMR and OCR capabilities to implement resources on any application without any integration required. No wonder it is the RPA tool of choice in industries like BPOs, finance and banking, healthcare, insurance, and telecom.
What Went Into Shortlisting the Top 10 RPA Tools?
All of the vendors mentioned here scored pretty high on all the important parameters discussed below-
Platform Autonomy - The platform-independent nature of an RPA tool makes for easy adoption across industries
User-Friendliness - The user-friendly nature of an RPA platform will encourage businesses and organizations to take to the tool without any fear of having to learn an intimidating new technology.
Economy - The ability of an RPA tool to obtain good ROI for a business is a major deciding factor for an organization thinking of implementing the technology.
Industry Relevant - A good RPA tool is the one that is a perfect fit for the industry that is thinking of adopting it.
Maintenance Support - Any new technology being adopted is as good as the maintenance support that accompanies it. Considering the stakes involved this is a very important factor in making a decision.
Smartness Quotient-The smarter and more innovative an RPA tool is the more it will be demanded.
Affordability - Making a major investment in any kind of technological upgrade hinges upon how affordable it is for the business in question.
Conclusion
RPA will by all accounts, will very shortly, turn out to be no less than a billion-dollar industry. It is the considered view of Gartner that the total spending on RPA software will touch $1 billion by the end of 2020, setting up the stage for further growth. RPA will not only prove itself to be a fantastic complementary technology, it will easily pay back for itself. Besides RPA will assuage job loss concerns, on account of the fact that the incremental growth it causes will inevitably lead to business expansion. That apart, RPA interactions with customers will be seamless and unobtrusive, allowing them to become its greatest votaries. Finally, RPA will be the bridge to AI for businesses, leading to paradigm redefining growth.
Why Botpath?
#1
Automated Repetitive Tasks
#2
End-to-End Bot Development
#3
Customized Bot Builder
#4
Unlimited Automated Workflows Management
#5
Automated Data Extraction
#6
Workflows Recording Management
#7
Rule-based Process Automation
#8
Seamless Data Management
#9
Unbelievable pricing - the lowest you will ever find
#10
Everything your business needs - 50 apps, 24/5 support and 99.95% uptime
Join the SaaS Revolution
All-in-One Suite of 50 apps

Unbelievable pricing - $14.99/user

24/5 Chat, Phone and Email Support